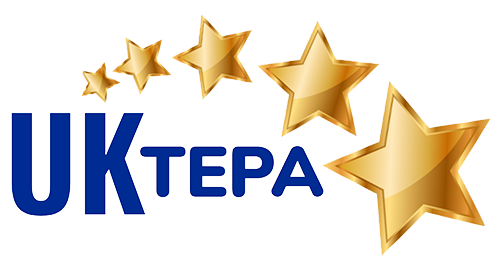 Apply Today to Become UKTEPA Accredited
UKTEPA is a unique accreditation and certification scheme conceived to boost knowledge and technology transfer and designed as an answer to the need for harmonization and certification in education and training.
Accrediting Your Educational Programmes
Professionals are more and more expected to undertake continuous development, regardless of sector, career level, role, and responsibilities. The UKTEPA Service helps institutions formalise knowledge in an organised and recognized manner to meet those expectations, thus providing formally certified materials, which is well received by the participants.
Institutes showcase their commitment to continuous development through membership of the UKTEPA. Member organisations are guided by the UKTEPA experts throughout the impartial accreditation process.
UKTEPA Accreditation Can Apply
to a Diverse Set of Projects
Training courses
E-learning
Various events (such as workshops, seminars, and Conferences).
Other structured forms of learning

UKTEPA accreditation of programmes is designed to provide assurance as to the quality and relevance of the course content to the target audience and the measures and procedures adopted by training providers in delivering the courses. UKTEPA accreditation is based on international industry quality standards.
UKTEPA accreditation is offered to a diverse range of organisations from universities, private training providers, consultancy firms, multinational corporations, events organisers, higher education institutes, government departments, etc., who design, develop or run training and educational programmes in various sectors.
Organisations Become
Members in Order to
Stand out as market leaders with approved training programmes.
Enhance engagement of potential delegates
Deliver internationally recognised programmes across the globe
Provide structured accredited programmes to delegates
Become global leaders
Note: UKTEPA accreditation is not available for individual trainers.

Benefits of UKTEPA Membership
Certification of training material follows a simple process and different membership levels to suit clients needs and budget. Membership helps to support strategic business development and training.
Review & advise on the quality of education & training programmes offered
The orientation of UKTEPA requirements by the experts
Accreditation of Training programmes of various duration and sizes
Licence to use UKTEPA Member logo on marketing collateral
UKTEPA Certified symbol on approved training materials
Recognition as an accredited and acknowledged training provider
To get your courses accredited.